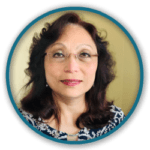 Mabel McGrath, a native of Lima, Peru, joined the C&A Team as a Bilingual Client Manager. She is an accomplished professional with over 35 years' experience in business administration and human resource management.
Mabel started her business career in Lima where she managed a gift shop, when on a whim she came to the U.S. to improve her English language skills; here she found love, got married and decided to set roots in Maryland, never looking back. Throughout the years, she has worked in positions with progressively increasing responsibilities as administrative assistant, executive assistant and Director of Administration and Human Resources for the past 5 years prior to working for C&A.
She studied Business Administration and Accounting at the University of Lima, and after completing an accelerated English program, obtained a degree in Secretarial Word Processing at the Stratford Business School in Towson, Maryland.
Mabel is passionate about volunteering work and community service. She has been recognized with a Citation from Senator Barbara Mikulski and the Spirit of Voluntarism Award for her years of volunteering work lending administrative and planning support as well as coordinating events for the Baltimore Hispanic Chamber of Commerce and the Maryland Hispanic Business Conference. She is also proud to have served on the Board of the National Kidney Foundation of Maryland for 2 terms, 2007-2015, and volunteered for a cause dear and close to her heart.
Mabel is a cat lover and enjoys cooking, reading and traveling. She has 2 children, Sean and Jacklyn, and resides with her husband Francis in Carroll County.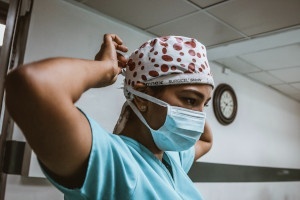 Blog
By: Sara Dickmyer and Veronica Cool As if it's not bad enough that positive cases of COVID-19 are on a rapid rise across the U.S.,
Read More »
The Coronavirus (COVID-19) has now affected nearly every aspect of our lives – work, school, recreation, socialization, and especially healthcare. Information is coming at us
Read More »
Veronica Cool, Hispanic Strategist and founder and CEO of consulting firm Cool & Associates, believes that the increase in Latina-owned businesses is the result of
Read More »