Cool & Associates is here to aid you in driving revenue and income into your small business.
Small businesses are the engine of the American Economy. They are the innovation and drive that generate billions of dollars and thousands of jobs annually.  Unfortunately, entrepreneurs often lack the resources and tools to effectively grow profitably.
Cool & Associates brings 20+ years of operational and risk management expertise to the table to support you and your growing business. We are able to:
Review & analyze your current business operations to minimize expenses
Review & Improve your capital & loan structure to improve cashflow
Increase your revenues by Identifying & capturing new markets
Let us be your Bank Liaison
Most small businesses fail due to insufficient capital. Or expensive debt. And to grow, capital is required.
Not every bank has the appetite to fund your business.
How do you figure it out?
And do you have the time?
We can provide Technical Assistance
Are you a brilliant architect? IT Expert? Designer? Restauranteur?
But what about running a business? Billing? Staffing and Scheduling?
How about Business Development? Client Acquisition? Marketing and PR?
We can support your administrative and day-to-day operations with an innovative strategic plan that can focus you "ON" our business versus being stuck "IN" the business.
Get access to Government Procurement
Access the billion dollars of available federal, state, local contracts to grow and diversify your client base.
Should you be SBA 8(a) or MBE? Both? And what is Supplier Diversity?Are you a Veteran?
There a multiple procurement and contract opportunities, both in the private and public sectors that need your products and services- Let us help you navigate this cumbersome process and grow your pipeline and business.
Profitable Operations Let us Increase your profit margin
Are you profitable? Is your business making Money?
We can help you find the answers to these and countless other important questions. Our management and financial analysis considers cash flow, forecasts and projections, economic situations, and long and short-term goals to help you address the important decisions to ensure you are PROFITABLE.
Some of our consulting services are: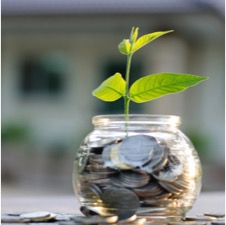 Strategic Planning
Loan/Credit
Cashflow & Expense
Financial Assessments
Pricing Strategy Reviews
Procurement & Contract Analysis
Day to Day Operations
Leadership & Staffing Models
Organizational Effectiveness & Change Management
Professional Development