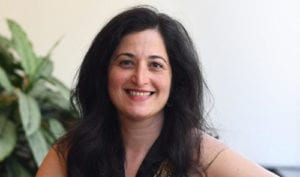 BALTIMORE (June 2018)—Veronica Cool, founder and CEO of Cool & Associates, LLC, was honored this month by the Baltimore Business Journal (BBJ) as one of nine 2018 Leaders in Diversity.
With Hispanic residents making up 9.5 percent of the Maryland population, Cool helps companies and nonprofits reach out and connect to the Hispanic population in meaningful ways to this often-untapped pool of potential customers, partners, and employees.
Cool & Associates offers inclusion-centered plans at a time when the growing Hispanic population contributes an estimated $1.7 trillion to the US economy. The company operates with the understanding that authentic connections through culture and language can create enhanced engagement.
The process can be complex with much to consider. Latinos come from more than twenty countries, each one with its own political beliefs, history, and values. Cool and her team help businesses and organizations make effective decisions by arming them with facts about the Hispanic market. Maryland's Hispanic population, for example, prioritizes economic stability, jobs, and education while diligently adapting technology and staying active on social media and mobile devices.
"The work we do is so much more than helping clients translate brochures into Spanish and hire bilingual staff," said Cool. "It's about empathy and value and knowing that the Latino consumer (voter, employer, or student!) is an untapped source of opportunity and is very interested in being engaged."
The Dominican Republic native was working in financial services and business banking when she first noted the need for a comprehensive process to facilitate the connection of the American mainstream and Hispanic cultures. "I'm humbled to be recognized as an inaugural Leaders in Diversity honoree by the BBJ and for being able to build bridges between our richly interconnected cultures," she said.
Cool is one of three BBJ honorees with connections to the Open Society Institute (OSI) of Baltimore. Also honored were fellow board member Eddie Brown, who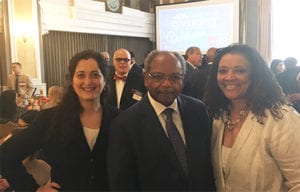 is the founder, chairman, and CEO of Brown Capital Management; and Pamela King, who serves as the director of community fellowships and initiatives for the OSI.
About Cool & Associates: The firm offers an integrated suite of services to support organizations, including public, private, philanthropic, and small businesses, in engaging Spanish-speakers and Hispanics as customers and employees. The award-winning team, comprised of experienced bilingual folks of varied cultures, offers Hispanic engagement strategy, language services, and assistance with marketing, media, and public relations, along with support in workforce training and talent development.