As we celebrate this season of gratitude and giving, here at Cool we have been taking some time to reflect on all we have to be grateful for. These past few years have been challenging for everyone, and our Latino community has been particularly impacted by the COVID-19 pandemic and economic fallout that has followed. And yet, these obstacles seem to have only nudged us closer together, encouraging us to cherish the time we have together, and allowing us to lean on one another in times of need. 
The Power of Gratitude
The concept of "practicing gratitude" goes beyond just saying "thank you" when someone does something for you (although that's always appreciated!). Rather, the idea is to be intentional about creating a habit of pausing to recognize the things we may take for granted as we get caught up in the hustle and bustle of our lives. In recent years, this concept has gained popularity – from gratitude journals to apps, there are plenty of modern ways to implement this simple act into our daily lives. These tools can certainly be helpful—but in reality, all you need to practice gratitude is a few minutes of time in your day.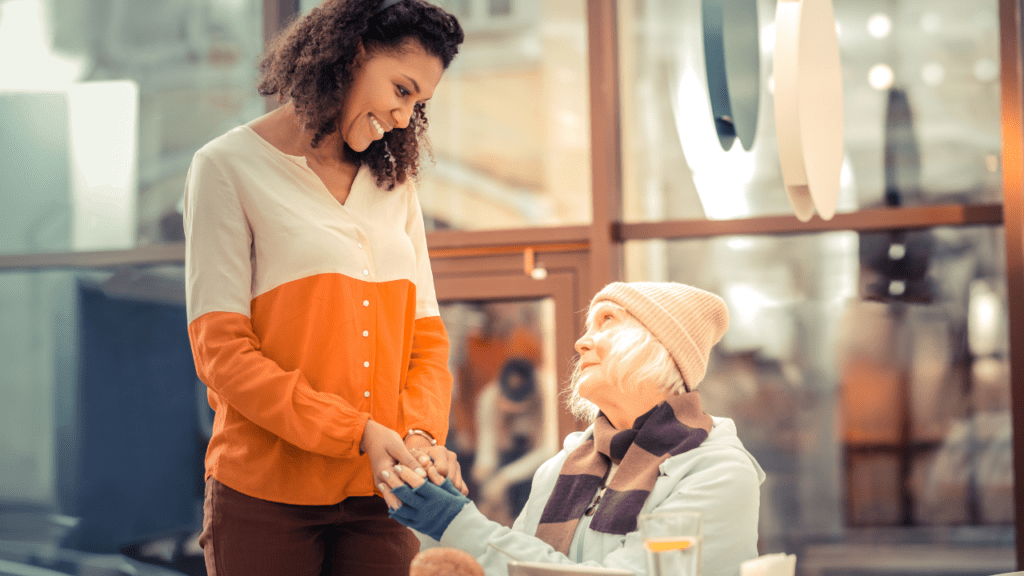 But why? Why try to incorporate one more to-do into your life, one more habit to stack? Well, the benefits are extensive. According to Harvard Medical School, a gratitude practice is strongly correlated with increased happiness, as it helps people focus on their positive emotions, relish good experiences, improve their health, handle adversity and build strong relationships. Psychology Today also reports benefits such as improved sleep and self-esteem. 
This may seem simple enough if you are in a state of stable mental health. But what if you're struggling? While the act of shifting your mindset to zone in on the positive may seem intimidating, research by The Greater Good Science Center at the University of California, Berkeley found that a weekly gratitude practice can be beneficial not just for healthy individuals, but also for those who struggle with their mental health. Furthermore, a study published in the Journal of Applied Developmental Psychology establishes that gratitude as a personal resource is correlated with improved mental health and life satisfaction among Latino adolescents. 
The Greater Good Science Center's research also discovered that the benefits of gratitude tend to build and continue to improve one's mental health over time. By conducting fMRI scans on participants months later, the study determined that practicing gratitude may help train the brain, supporting the idea that gratitude can create a lasting impact on one's mental health. This is notable because studies suggest that the mental health benefits of other positive activities often decrease rather than increase over time.  
Giving Thanks
in Latino Cultures
While gratitude has generally been shown to boost wellbeing, it is important to recognize that expressions of gratitude can vary greatly across cultures. As studies of gratitude have expanded, researchers have begun to study this practice by categorizing different cultures into a schema of autonomous/heteronomous and separateness/relatedness. 
Many Latino cultures fall into the heteronomous-related classification. In these more collectivistic cultures, expressing and receiving thanks can manifest differently than it does in American mainstream culture. Voicing gratitude may result in more mixed emotions, such as indebtedness, and can also be uncomfortable for some because it brings more attention to them. Additionally, giving and receiving help is an expected part of daily life in collectivist cultures, so making a show of expressing gratitude may seem unusual.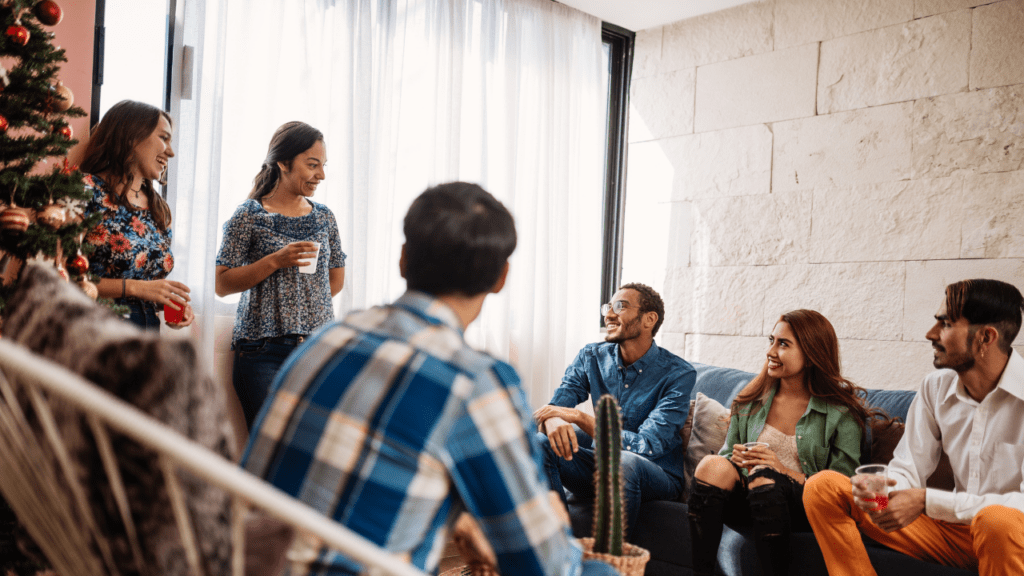 This is not to say that Latinos are not grateful or that they don't appreciate receiving thanks. In fact, Latino cultures emphasize and highly value manners and respect, and thus not saying thank you to someone could be considered quite rude. However, keep in mind that Latinos may not be comfortable with being called out publicly, especially in the workplace. 
It is certainly important to demonstrate appreciation towards your employees and coworkers – Harvard Medical School reports that managers who thank their employees often find that those employees feel motivated to work harder. However, when doing so it is also crucial to consider cultural differences so as not to offend or embarrass others at work. When it comes to appreciation and recognition, avoid situations that would force Latinos to be the center of attention in front of a large group of people. Instead consider a celebratory gathering that honors various people, or a certificate of recognition or other form of personal gratitude. 
Develop Your Gratitude Muscle
So, as we celebrate this special time of year, we encourage you to take advantage of this season to begin or expand your gratitude practice. Write a thank-you note just because, start a gratitude journal, or just take a moment to yourself each day to count your blessings.  
Remember, gratitude is a practice. Some days it may be hard to focus on what you have instead of what you lack. But with time, your "gratitude muscle" will get stronger and can positively impact every facet of your life.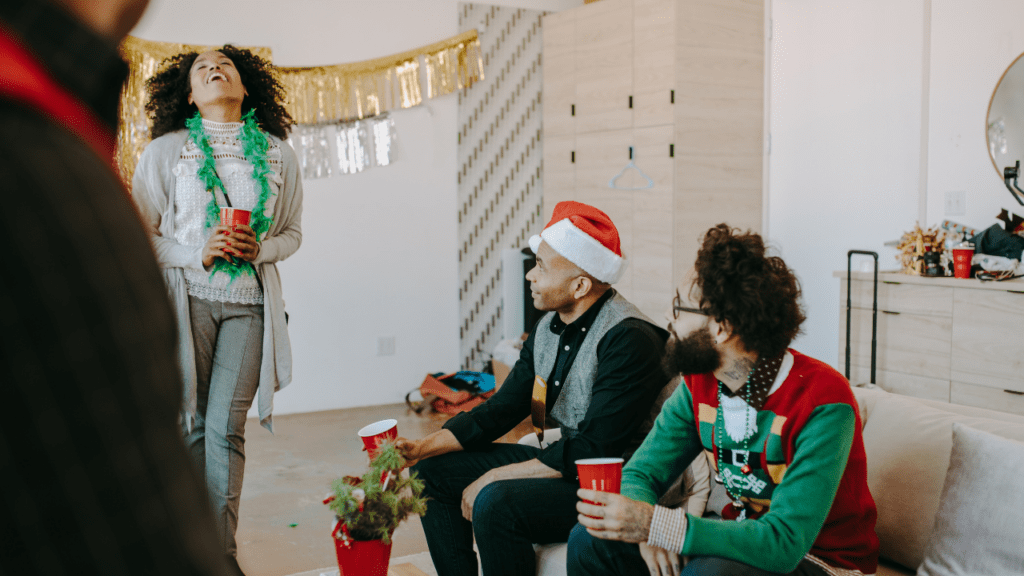 In honor of this season, we asked some of our community members – what are you grateful for in this moment? Here's what they shared: 
Adriana Lee, Office of the Comptroller of Maryland
"Me siento muy agradecida por tantas y tantas bendiciones que tengo en mi vida: mi familia, mi salud y la de mis seres queridos, el tener un trabajo y estar rodeada de amigos."
Lia García, Hispanic Ministry Archdiocese of Baltimore
"Este año me siento muy agradecida por la comunidad a la que sirvo. Nuestra familia hispana ha demostrado una resiliencia y fuerza a pesar de las adversidades que atravesamos. Una fortaleza que atribuyo a Dios nuestro creador."
April Lugo, Allstate
"This season, I am grateful for all of the small, medium, and big moments that I have shared with the people I love. The laughter, new adventures, the surprises, the changes, my family and friends."
María Pilar Rodríguez, MPR Business Solutions
"This holiday season, I am grateful for my Familia! I am thankful for my health to enjoy my wonderful & amazing grandchildren – Kamila, Lennox, Giovanni and coming soon (March 2023) – baby girl Jones. They complete me and give me purpose & pure joy. I am grateful and blessed to have an amazing FAMILIA!"
Alfredo Santiago, Chase Brexton Health Care
"I am thankful for having access to quality healthcare. I acknowledge that not everyone has that privilege."
David Diaz, ALPFA Baltimore
"When someone has been as blessed as I have been - having parents that loved and supported me with all they had (which was not much other than the love they had), having a wife who I have had the pleasure of being with for the last 27 years and that makes me a better person every day, to the amazing children that humble me each day as I watch the drive, determination and dedication they have and the lives they are creating for themselves, to the friends I have made during my journey on this tiny blue marble that have helped me during the tough times and celebrated with me during the many good ones, and being the first member of my family to go to college and be able to become a senior executive - it's hard to see one thing to be thankful during this time of year. Or maybe it isn't that hard …. I am thankful for ALL things that the Lord Jesus has done for me in my life and I hope that I can find ways to make our community better because of the many blessing that have rained down on me."