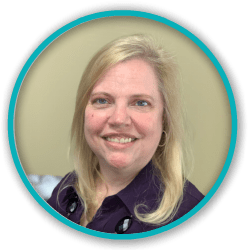 Sara Dickmyer is the Linguistic and Client Manager for C&A. She has a multi-faceted background in education and business, bringing a diverse perspective to the Team. She holds a Master's Degree in Spanish Language, Literature and Culture from Middlebury College – School of Language, which included a year of study in Madrid, Spain; a Bachelor's Degree with dual majors in International Business and Spanish, and dual minors in Political Science and World Religions from Virginia Tech; as well as an Associate's Degree in Business Administration with a Certificate of Study in Computer Science from Catonsville Community College.
Sara began her professional career working for several international companies in sales and finance, traveling across the United States, as well as to Canada and Mexico, conducting business in Spanish and English before spending over 13 years in the commercial banking field for several local and national banks as a Credit Analyst and Junior Lender, working her way up to Vice President of Small Business Banking. After the banking crisis, Sara shifted her career back to her roots in the education sector, making full use of her university and business backgrounds as both a Spanish Teacher and a Computer Literacy Teacher at two private schools for grades K-12.
Sara is excited to have the opportunity to bring her education and work experiences full circle at Cool & Associates as she interacts with clients to bridge the gaps between the Hispanic and non-Hispanic worlds. She is thrilled to engage in both English and Spanish with clients and community liaison partners on a daily basis in the private and public sectors. Sara believes that communication and relationship building are the key to solid business growth and development for organizations of all sizes.
Sara has served on several Boards for community organizations and she is also an active volunteer. She lives in north-central Maryland with her husband, two daughters, and two cats. She is active in her youngest daughter's high school serving on the Athletic Boosters Club and has been the Varsity Cheer Team Mom for several years. In addition, she is on the Parent Council for James Madison University where her older daughter is studying Finance. Her other interests include reading, cooking, and photography.
Our incredible Founder and CEO Veronica Cool was featured on the Working Mom Hour Podcast with Erica Mechlinski, Mads Caldwell and Marla Clendenin! They discuss Cool's essential work building bridges
Read More »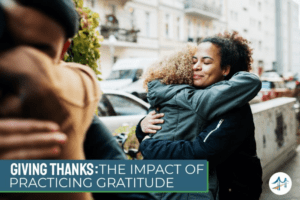 Blog
As we celebrate this season of gratitude and giving, here at Cool we have been taking some time to reflect on all we have to be grateful for. These past
Read More »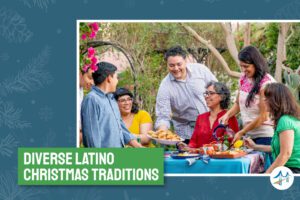 Blog
The holiday season is upon us, and celebrations are around every corner! Family dinners, company parties, and gift exchanges abound. And while Latinos certainly participate in these festivities, we often
Read More »