FOUNDER & MANAGING DIRECTOR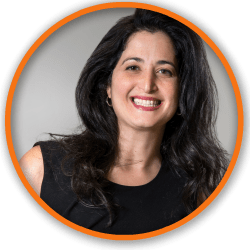 for Keynotes, Interviews and Consults.
After 20 years in the corporate sector, Veronica launched Cool & Associates, a management consulting firm to bridge the mainstream world to the Hispanic segment in the United States. Specializing in an integrated model providing solutions from the basics, like translations, media and events to the more complex, like Influencer Marketing, Outreach & Community Coalition-Building, Recruiting, Workforce & Employee Support Plans and Full Menu of Professional Development Sessions.
She has blended her financial expertise and operational experience with her nonprofit activities to drive engagement and growth. Her expertise includes commercial banking, lending, financial analysis and sales management, working with Wells Fargo and Bank of America, and leading and operating the state-wide Maryland Hispanic Chamber of Commerce.
Veronica has presented internationally in various conferences addressing topics such as Hispanic Engagement, Diverse Segment Marketing, Minority/WBE, Entrepreneurship, Financial Literacy, Access to Capital and Women in Business and Leadership. She is a columnist for Huffington Post, The Daily Record and Mundo Latino.
She's received various awards including the NFL 2018 Hispanic Heritage Leadership Award, 2018 BBJ Leaders in Diversity, 2017 Innovator of the Year, Shift University Presenter Champion 2017, Baltimore Sun's 25 Women to Watch in 2016, Top 100 MBE, US Hispanic Chamber Corporate Leader of the Year, Daily Record's MD Top 100 Women-Circle of Excellence and the US Hispanic Chamber Ultimate Latina Award. First Lady Michelle Obama recognized Veronica for her commitment to youth mentoring. Governor Larry Hogan appointed Cool to serve on the state-wide Governor's Workforce Investment Board.
She is the founder of the Latino Innovators Pitch, an innovative program to showcase and empower Latino entrepreneurs to scale and grow their businesses profitably and sustainably. Veronica founded the Facebook Groups Yo Quiero Trabajo and Emprendedores Exitosos, where she curates content, resources and opportunities for Latino jobseekers and entrepreneurs.
She holds a BS from Kutztown University in Business Administration, and a Master's of Science in Finance from Loyola University of MD. A native of Dominican Republic, she is the Past Board Chairman of the MD Hispanic Chamber of Commerce and co-chair of Martin O'Malley's gubernatorial transition steering committee focusing on MBE and Small Business. Cool currently serves on the boards of Open Society Institute, Hispanic Business and Training Institute (HBTI) of Montgomery College, Alliance for Hispanic Commercial Contractors and is a proud member of the Hispanic Leaders Association, Latino Providers Network, Latinas Think Big and SHIFT.
Living northwest of Baltimore, Maryland, she is married to Mr. Cool and is happily overwhelmed by her 17-year-old fashionista black-belt diva and 16-year-old athletic jokester.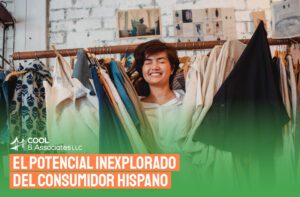 Blog
El motor de crecimiento de consumo más poderoso de la actualidad El pasado 15 de septiembre marcó el comienzo de la 54ª conmemoración anual del Mes de la Herencia Hispana,
Read More »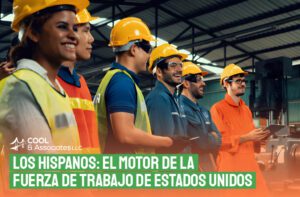 Blog
En años recientes, la población hispana en Estados Unidos no deja de romper sus propios récords. Con índices de movilidad intergeneracional en constante aumento, los hispanos parecen formar parte de
Read More »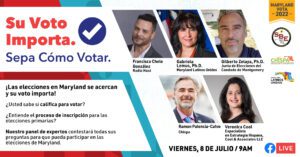 Articles and Press Releases
In partnership with the Maryland State Board of Elections, Cool launched a nine-week Hispanic outreach campaign to inform, promote, and motivate eligible members of the Hispanic community to vote in
Read More »