FOUNDER & MANAGING DIRECTOR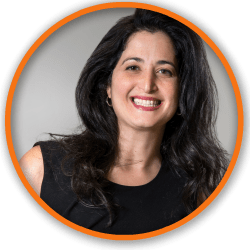 for Keynotes, Interviews and Consults.
After 20 years in the corporate sector, Veronica launched Cool & Associates LLC, a management consulting firm that connects organizations to the Hispanic community, offering strategy, training, community outreach, event support, marketing and communications, & language services. 
She has merged her financial expertise and operational experience with extensive nonprofit activities to drive organizational engagement and growth. Her expertise includes community & coalition building, business operations, financial analysis and sales management, developed while working with Wells Fargo and Bank of America, and leading and operating the state-wide Maryland Hispanic Chamber of Commerce. 
Additionally, she has forged a niche in customized employee engagement and culture programming, specializing in Diversity, Equity and Inclusion, leveraging stakeholder-provided input to shape policy and organizational changes from a practical perspective. Related projects include conducting audits and training for Chesapeake Employers Insurance, developing a customized training series for Prince George's County Dept of Social Services as well as several projects tied to Hispanic Access and Employee Engagement. Recently, she's spearheaded multiple projects centered on Hispanic engagement and access with the MD Emergency Management Agency, Census 2020 and the State Board of Elections. 
Veronica has presented internationally addressing topics such as Hispanic Engagement, Diverse Segment Marketing, Minority/WBE, Entrepreneurship, Financial Literacy, Access to Capital and Women in Business and Leadership.  Her work has also been published in various publications, including Huffington Post, The Daily Record and Mundo Latino. 
She's received various awards including the 2020 Latina Style Entrepreneur of the Year, 2019 Powermeter 100, NFL 2018 Hispanic Heritage Leadership Award, 2018 BBJ Leaders in Diversity, 2017 Innovator of the Year, Shift University Presenter Champion 2017, Baltimore Sun's 25 Women to Watch in 2016, Top 100 MBE, US Hispanic Chamber Corporate Leader of the Year, Daily Record's MD Top 100 Women-Circle of Excellence and the US Hispanic Chamber Ultimate Latina Award.  First Lady Michelle Obama recognized Veronica for her commitment to youth mentoring. Governor Larry Hogan appointed Cool to serve on the state-wide Governor's Workforce Investment Board. 
She and her team published the first of its kind: Hispanic Heritage Month: Essential Toolkit to facilitate the acknowledgement and engagement of the Latino segment in the United States.  She is the founder of the Latino Innovators Pitch, an innovative program to showcase and empower Latino entrepreneurs to scale and grow their businesses profitably and sustainably. Veronica founded the Facebook Groups Yo Quiero Trabajo and Emprendedores Exitosos, where she curates content, resources and opportunities for Latino jobseekers and entrepreneurs.   
In response to the COVID-19 outbreak, Veronica co-founded Maryland Latinos Unidos, a nonpartisan state-wide nonprofit to build capacity among Latino-serving organizations. 
She holds a BS from Kutztown University in Business Administration, and a Master of Science in Finance from Loyola University of MD.  A native of Dominican Republic, she is the Past Board Chairman of the MD Hispanic Chamber of Commerce and co-chair of Martin O'Malley's gubernatorial transition steering committee focusing on MBE and Small Business.  Cool serves on the boards of MedStar Good Samaritan Hospital, Maryland Latinos Unidos, Md Association for Nonprofits, and is a co-founder of Maryland Latinos Unidos.  Additionally, she is a proud member of the Hispanic Leaders Association, Latino Providers Network, Latinas Think Big and ALPFA. In 2022, Veronica joined the Transition Team for Comptroller-Elect Brooke Lierman, focusing on procurement and small business. 
She lives near Baltimore with her husband and two kids, keeping busy with writing, reading and donating firetrucks. 
Our incredible Founder and CEO Veronica Cool was featured on the Working Mom Hour Podcast with Erica Mechlinski, Mads Caldwell and Marla Clendenin! They discuss Cool's essential work building bridges
Read More »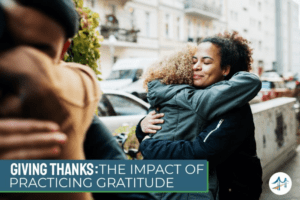 Blog
As we celebrate this season of gratitude and giving, here at Cool we have been taking some time to reflect on all we have to be grateful for. These past
Read More »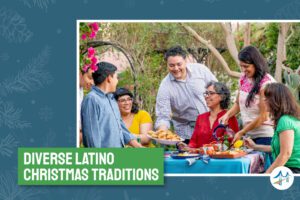 Blog
The holiday season is upon us, and celebrations are around every corner! Family dinners, company parties, and gift exchanges abound. And while Latinos certainly participate in these festivities, we often
Read More »