By: Melissa Onate
On March 11, 2020, the World Health Organization (WHO) declared COVID-19 as a global pandemic, changing our lives and the way we navigate the world in unimaginable ways.
One year later, we are still reeling from the effects of Covid-19. About 29 million people have been infected, and more than 500,000 people have died from this virus across the United States alone. For Americans, March 2020 marked the beginning of lockdowns, masks, and social distancing  as an attempt to slow down the spread of this unknown virus. In Maryland, 12 cases were reported and by  March 18th, sadly, the first person in the state had died from the virus.
The fear of the unknown created emotional distress among many during this time. People lost their lives and their livelihoods. Every aspect of society was affected, from families gatherings, unprecedented unemployment, to shuttered businesses. Even hugging the ones we love became a risk.
Today, we are not the same people we were a year ago. The impact of COVID-19 took a toll on the nation's economy. Revenue for small businesses was 20% lower, continued layoffs and shutdowns and more than one in five households was behind on rent in approximately 26 states.
The Latino community was also affected disproportionately. Widespread misinformation kept the community isolated from important developments of the virus. According to Salud America, Latinos constitute 20.8% of Covid-19 cases in the United States making it the second largest group in the nation. In cities with the largest Latino populations, Latinos are the group with the highest rates of Covid-19 cases and deaths. A recent study conducted by the University of California, San Francisco, indicates that the majority of people who tested positive reported having been affected by the economic fallout of the pandemic according to Dr. Diane Havlir.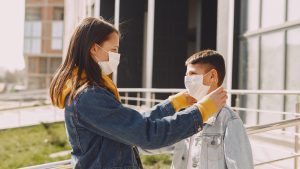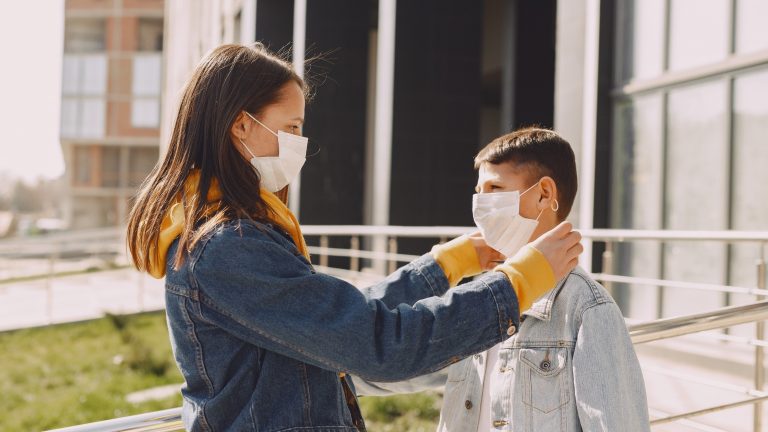 Furthermore, many Latinos are unable to work remotely; and due to the nature of these jobs, the infection rates are much higher.  Salud America reports that only 16.2% of Latinos can be virtual employees.  Most of these jobs are front line work, including retail, grocery stores, hospitals, and health care facilities- to further exacerbate the challenges, these high-contact jobs rarely offer paid or sick leave. High-contact jobs, close living quarters, misinformation and disparate access are contributing to the higher infection and death rates among Latinos.
As Covid-19 vaccines continue to be distributed across the nation, demographic reports indicate that Latinos are getting vaccinated at a lower rate in comparison to other ethnic and racial groups. Today, it is essential for us to continue disseminating accurate public health information to address any myths and instill community confidence. Here are some proven tactics to build trust among our underserved and marginalized community to address vaccine hesitancy:
Language: Language matters. Avoiding complex language will help readers understand the message. Ensuring the vaccine information is properly translated so it can reach all audiences, especially English learners. If you have a specific industry need or technical language, use a verified translation service like Cool & Associates, LLC to be sure your message is translated properly and with the appropriate cultural and regional sensitivities. Poorly translated information will be ignored (would you believe garbled English?), or worse, could be potentially harmful.
This is one of our niches, and we pride ourselves in creating and delivering accurate and culturally appropriate vaccine information through multiple outlets and mediums, in collaboration with various trusted partners, including the Maryland Department of Health and various county agencies across the USA.
Communication, Resources, Awareness: Any important information that is posted in any physical business location or online and social media sites need to be accessible in Spanish, too. The CDC offers a database of Fact Sheets and Notices to choose from. The World Health Organization and Salud America are other great resources offering bilingual information. The goal is to not only provide the content in language, but to also ensure it is accessible and widely distributed.
Advocacy Efforts: Engagement at the grassroot level and at the policy level, is one of the most important ways to build trust in our community and address vaccine hesitancy. Maryland Latinos Unidos (MLU), under the umbrella of Maryland Nonprofits, was created to bridge the extreme gaps in health access and care for the Latino community in Maryland. MLU is avidly advocating for the urgent need to for more equitable vaccine access across the state.
Be Respectful and Empathetic: Dismissing other people's concerns, even if they are coming from misinformation can create feelings of invalidations. True engagement and participation are driven by inclusion- being heard and being acknowledged is the first step. Listening to people's concerns and presenting new relevant information with empathy, and in culturally appropriate means, will create awareness. Refer to the CDC offers up-to-date information regarding vaccination concerns.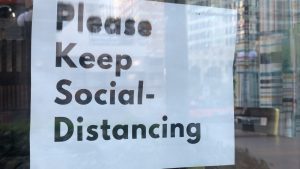 Additionally, mitigating fears related to the vaccine, such as the implications of immigration status, is tremendously important, as immigrants are extremely concerned for any potential consequence of their information being shared with ICE/Homeland Security and of course, any deportation or other actions stemming from accessing resources like a Covid test or vaccine.  Please Note:  the Department of Homeland Security (DHS) and the Federal Government fully support equal access to the Covid-19 vaccine. According to a recent DHS statement , all individuals residing in the United States have access to the vaccine, regardless of their immigration status.
As we move forward, Maryland has continued working hard and taking this pandemic seriously to ensure all Marylanders are safe. Governor Larry Hogan announced that on March 23, 2021, the COVID-19 vaccine Phase 2A will begin, making residents 60 and older eligible to receive their first dose of the vaccine.
On March 30, phase 2B will begin for residents age 16 and older with underlying medical conditions. Phase 2C will start on April 13, and residents of age 55 and up, including essential workers in critical industries, will be able to obtain their vaccine.  By April 27, all Maryland residents over the age of 16 will be eligible to receive a vaccine. As Hogan said, "Our goal throughout this process remains the same: we do not want to leave any Marylander behind."
Cool has pledged to ensure equitable access to the vaccine by signing the MD NONPROFIT ASSOCIATION EQUITY LETTER (Letter to Governor Hogan on Vaccines in Maryland – Maryland Nonprofits) and the CareFirst's Better Together Community Organization Pledge. Equitable vaccine access and distribution will only occur with a wide collaboration across entities, form the public to the private sector. In essence, this is not a solo game, but a full collective effort to get our lives back.
Amigos- our deepest hope that each day we are getting closer to reaching the end of this pandemic. Until then, we will continue taking proper precautions and taking care of one another.