The FIFA World Cup, Explained 
The FIFA World Cup, the world's most prestigious sports tournament, has just begun and will dominate international viewership for the next month, finalizing on December 18.
The 22nd edition of the competition is being held in Qatar this year and is the first played in the Arab world and only the second to be held in Asia after World Cup 2002, which was hosted in Japan and South Korea. This is also the first time that the event has taken place this late in the year, due to the extreme summer climate in Qatar. 
This year, the tournament's governing organization, FIFA, has received global scrutiny for the selection of host country Qatar, due to controversy over human rights concerns in the country. Nevertheless, the competition is slated to continue as planned, with an estimated 5 billion people expected to tune in to the event worldwide. 
Every 4 years, 32 nations are selected to play in soccer's most important international event. Besides the host nation, which receives an automatic spot in the competition, the remaining 31 teams must earn qualification from their respective continental governing body: Africa (CAF), Asia (AFC), Europe (UEFA), North America/Central America/Caribbean (CONCACAF) and South America (CONMEBOL). Those spots are divided by region: Africa (5), Asia (4, along with Qatar this year), Europe (13), North America/Central America/Caribbean (3) and South America (4).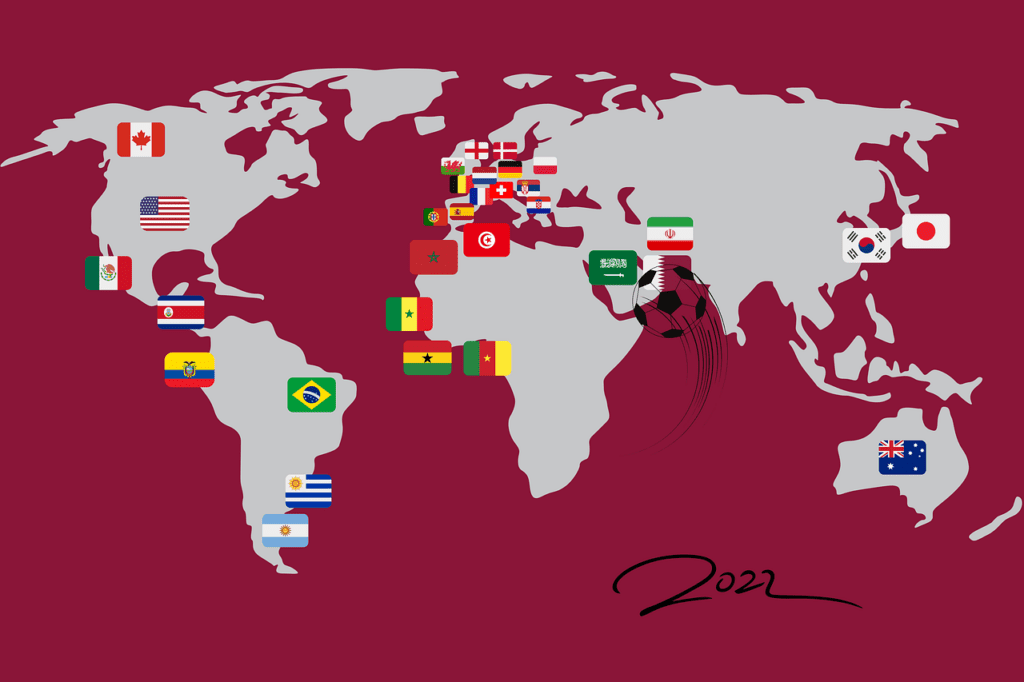 The countries that qualified to participate this year were divided into eight groups, A through H, for the group stage round. No two teams from the same zone – except Europe – can be in the same group, while no more than two European teams can be in the same group.
The two teams with the most points after three group-stage games then advance to the first knockout round. From there, play continues in single-elimination format until a winner is crowned.
A total of 64 games will be played to determine which nation will take home the 2022 FIFA World Cup. 
Soccer's Deep Roots in Latin America
Fans around the globe have been waiting for more than four years to enjoy the show of pure excitement that delights billions. But even if this tournament is a worldwide phenomenon, in Latin America, the passion for soccer goes above and beyond. In most of the region's countries, soccer is not just a sport, it's a religión, a way of life, a community bond, and much more. 
Soccer, called 'fútbol' in Spanish and 'futebol' in Portuguese, arrived in Latin America in the late 1800s with a large influx of Europeans, and since then has exploded in popularity, dominating as the most popular sport (by a large margin) in almost all Latin American countries. Only baseball challenges soccer's popularity in the Caribbean and a handful of other countries such as the Dominican Republic, Nicaragua, Panama, Cuba, and Venezuela.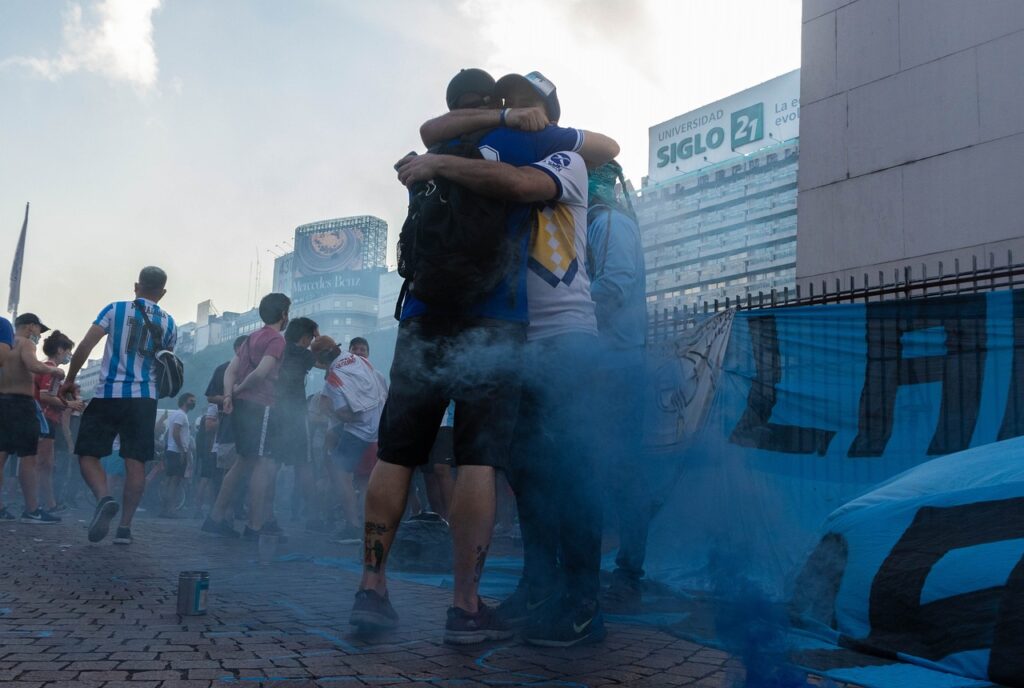 Soccer started as a sport played mainly by European immigrants, but eventually the masses adopted it and made it their own, through the establishment of local clubs that reflected regional and social identities. Seemingly everyone from Latin America supports one of the country's local league teams. Even those whom you would never expect to have any interest in sports, least of all soccer, often have a favorite team. 
With the advent of international sporting events such as the FIFA World Cup—first held in 1930—men's soccer quickly became linked with nationalism, especially in Argentina, Brazil, and Uruguay, countries that have won the competition a combined nine times. Today, Brazil, Argentina, Uruguay, and Colombia stand out as the most valuable teams in the region. Meanwhile, other Latin American countries, such as Mexico and Venezuela, have also gained notoriety due to their number of players working abroad.
It is astonishing to observe that throughout the region, when the national team is playing in the World Cup, entire countries come to a halt. Go out into the streets of Colombia, Brazil, or Argentina during match time and you will find them deserted. Meanwhile, bars, homes, and anywhere else with a television screen will be crowded with emotional cheering fans, decked out in their team's colors. 
Soccer in Popular Culture
With billions of fans spanning across every continent, soccer is clearly the most popular sport worldwide. In fact, when it comes to the number of spectators, registered players, stadiums and facilities, tournaments held, and merchandise sold, soccer tops the list in every single category. 
Soccer, called football in 95% of the world, is played professionally in huge stadiums in every corner of the globe. But it is also played on the streets, at the beach, in backyards, at refugee camps, and at schools worldwide by millions of kids and adults alike. 
Soccer fans are a devoted group, donning their team's jerseys proudly, loyally following players who serve as a source of national pride, and spending generously—in 2019, soccer revenues surpassed $40 billion. 
In Hispanic culture, football is king. According to a recent report by Telemundo, 38% of Hispanic soccer enthusiasts rank their country winning the World Cup as one of their life's most important events—second only to having a child (and above getting married or landing their dream job).
For Latinos, watching fútbol is a family affair deeply tied to their culture, and 70% of parents say it's important to them to watch the World Cup in Spanish with their kids. In fact, even 1 out of 5 English-dominant Hispanics would prefer to watch in Spanish, and Spanish-commentated games reportedly prompt 37% greater emotional intensity among bilingual viewers. 
For Latinos, soccer is culture, it is community, it is passion. 
Soccer vs. American Football
The FIFA World Cup turns out a huge TV audience, and this edition is expected to be watched by more than half of the world´s population, far surpassing the record 3.5 billion who tuned in to the 2018 tournament held in Russia. While American football is the most popular sport in the U.S., with millions of fans showing their passion and excitement during every game, its global popularity simply does not hold a candle to that of soccer. The NFL counts between 180-200 million stateside fans and an estimated worldwide fan base of 250 million.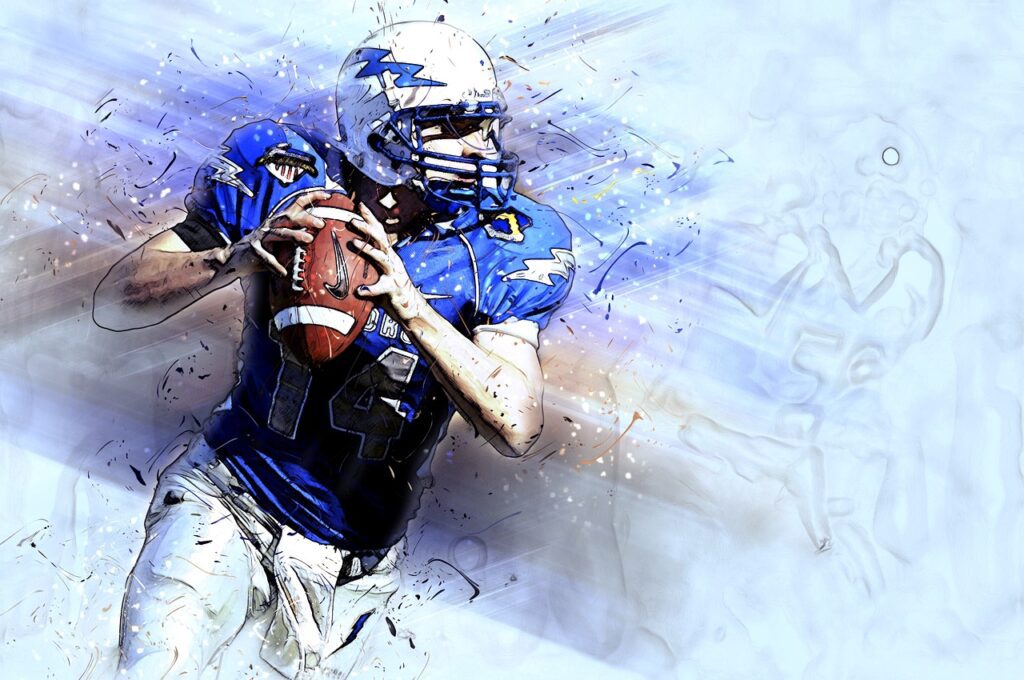 For example, compare the audience of the Super Bowl with that of the final of the Champions League (an annual competition of top-division European club soccer teams). The 2021 Super Bowl between the Los Angeles Rams and the Cincinnati Bengals pulled in an estimated 112 million viewers. Meanwhile, the 2021 final between Chelsea and Manchester City pulled in an estimated 700 million viewers.
Such is the global appeal of soccer, combined with the diversity of players' nationalities on any given team in the modern game, that even when sides from the same country meet in a European final, interest transcends what you would expect to be each side's fan base. This is one of the reasons that soccer completely outstrips American football in terms of global audience figures, even when the very Super Bowl itself is the game it is being compared to. 
What's more, soccer's role and importance in mainstream American sports is undergoing a major shift: it is now the fastest-growing team sport in the U.S. Hispanic Americans, who watch nearly three times as much soccer as non-Hispanic fans, are fueling this growth, just as they're driving many other demographic and cultural trends throughout the country. With growing popularity among women and youth as well, the U.S. soccer market is primed with potential—just in time to co-host the next World Cup in 2026. 
How Can You Prepare? 
Some easy to implement tactics for your organization to capitalize on the 2022 World Cup: host watch parties and invite your key partners and customers. Allow your employees time off to watch their favorite team, or turn it into a happy hour and team-building affair.   
As for 2026, start planning your campaigns, product and service activations, and client entertainment events. This is a strategic opportunity to connect with not just Latinos, but the entire hyper-engaged fútbol fanbase!